COVID-19 Advice
North West, North Wales and Isle of Man Congenital Heart Network
Advice for patients and families affected by congenital heart disease and children with other heart conditions
Updated Consensus Statement 23rd August 2021
We appreciate that patients and families will continue to be anxious about the ongoing coronavirus pandemic. We would advise that everyone regardless of their age follow the advice being provided and updated regularly on the NHS and Government websites. The coronavirus pandemic (COVID-19) has affected a large number of people over the previous months. There remains very little evidence relating to patients with congenital heart disease (CHD) and the risks of infection with this new virus. So far, it appears that most children with CHD are unlikely to be at any greater risk of severe illness with coronavirus than those in the general population. Evidence from around the world suggests the disease is much milder in children and, in fact, some may show no significant symptoms at all and the risk of becoming very unwell due to coronavirus remains very low.

Everyone should continue to take steps to help protect themselves and others
Meet outside where you can
Open windows and doors if you are meeting indoors
If you or your child has symptoms stay at home and arrange to take a PCR Test
Continue to wear a face covering in crowded places and if you are using public transport
Wash your hands regularly with soap and water for at least 20 seconds
Get regular rapid lateral flow tests if you do not have symptoms of coronavirus (COVID-19)
What Symptoms Should I Look Out for?
Most people will have mild symptoms and will recover from this virus without needing to attend hospital.  It is likely that you will have at least one of these symptoms:
high temperature – this means you feel hot to touch on your chest or back (you do not need to measure your temperature)
new, continuous cough – this means coughing a lot for more than an hour, or 3 or more coughing episodes in 24 hours (if you usually have a cough, it may be worse than usual)
loss or change to your sense of smell or taste – this means you've noticed you cannot smell or taste anything, or things smell or taste different to normal
What to do if You Have Symptoms?
Even if you or your child have mild symptoms you need to:
Get a PCR test (test that is sent to a lab) to check if you have coronavirus as soon as possible
Stay at home and do not have visitors (self-isolate) until you get your test result – only leave your home to have a test
What Does it Mean to Self-Isolate?
Self-isolation is when you do not leave your home because you have or might have coronavirus.  This helps stop the virus spreading to other people.  It's a legal requirement to self-isolate if you test positive or are told to self-isolate by NHS Test and Trace.  You could be fined if you do not self-isolate.
Self-isolation rules have changed recently and there are now certain circumstances where you no longer need to self isolate.  For more information as to when you need to self-isolate and when it is ok not to – please visit NHS Website.
Other Helpful Advice to Keep You Safe
This link will explain what to do if you develop symptoms of coronavirus
This link explains what to do if your child has developed symptoms of coronavirus
Click this link to organise to have a PCR test if you have symptoms of coronavirus
How to do a rapid lateral flow test:
A test for people who do not have symptoms of coronavirus
This link explains when to self isolate and how to do it
You don't need to get a note from your GP if you have been asked to self isolate or develop symptoms of coronavirus. You can get a self isolation note by clicking on the link.
What support is available to help you self isolate:
People are required by law to self-isolate if they have been instructed to do so.  Support is available for those on lower incomes who cannot work from home and have lost income as a result.
How to wear a face covering safely (film by the BBC):
It is no longer mandatory to wear a face covering. However it is still advisable to wear one in crowded places and on public transport. You will still need to wear one when visiting an NHS setting.
How to keep up to date with the changes where you live?
The advice is different depending on whether you live in England, Wales or the Isle of Man. It is recommended that you follow the advice where you live.
What do you do if you or your child become increasingly unwell with COVID-19?
Please do not attend unannounced at any of the hospitals that provide care for patients with congenital heart disease or go directly to your GP practice, A+E or pharmacy
If you or your child has symptoms of coronavirus that are getting worse and you cannot cope at home then go to NHS 111 online and complete an online assessment (for children aged 5 years and over)
If your child is under 5 years of age call 111 for advice
You may be on hold for a while so be prepared to wait and keep your phone charged up
Explain that you or your child has an underlying congenital heart problem
If they advise you to go to hospital remember to take a copy of your last clinic letter with you
Our NHS is extremely skilled in looking after sick patients and it will help them to look after you or your child safely if they have this information
They can call the "on-call" congenital heart team for advice 24/7 via the switchboards listed below:
Alder Hey Children's Hospital: 0151 228 4811 (paediatrics)
Manchester Children's Hospital: 0161 276 1234 (paediatrics)
Liverpool Heart and Chest Hospital : 0151 600 1616 (adults)
Emergency warning signs
If you develop any of the following emergency warning signs please seek medical attention immediately by calling 999
difficulty breathing or shortness of breath
persistent pain or pressure in the chest
new confusion or inability to rouse
bluish lips or face
 For Babies and Children:
Call 111 if you're worried about a baby or child under 5
If your child seems very unwell, is getting worse or you think there's something seriously wrong, call 999
Do not delay getting help if you're worried
Trust your instincts
Click here for advice about what to do if you are worried that your child may be very ill
The Royal College of Paediatrics and Child Health (RCPCH) has also produced a useful to guide to help parents know when to seek help for their child when they are unwell.
Please see the attached poster here:
The NHS is still able to provide urgent care
for all other emergencies as normal
For all other health information and advice, use the NHS website or check your GP surgery website
For urgent medical help, use the NHS 111 online service. Only call 111 if you're unable to get help online
For life-threatening emergencies, call 999 for an ambulance
If you think that the symptoms may be due to you or your child's congenital heart problem make sure you are clear about this when you speak to a health professional
Ask staff to liaise with the congenital heart team for advice who are on call 24/7. Particularly if they are considering putting you in a ward with other people who may be 'breathless' because of coronavirus
If you need non-urgent advice regarding you or your child's congenital heart condition please contact your congenital heart helpline to speak to one of the Nurse Specialists
The British Congenital Cardiac Association (BCCA)
Who is Extremely Vulnerable and at Very High Risk of Severe Illness from COVID-19?
Expert doctors have identified certain medical conditions that place someone at greatest risk of severe illness from coronavirus.  Clinically extremely vulnerable people may include the following:
Anyone who has had a solid organ transplant
People with specific cancers
People with severe respiratory conditions including all cystic fibrosis, severe asthma and severe chronic obstructive pulmonary disease (COPD).
People with rare diseases that significantly increase the risk of infections such as severe combined immunodeficiency (SCID), homozygous sickle cell.
People on immunosuppression therapies sufficient to significantly increase risk of infection.
Adults with Down's syndrome
Adults on dialysis or with chronic kidney disease (stage 5)
Pregnant women with significant heart disease, congenital or acquired
The following patients with congenital heart disease are also thought to be clinically extremely vulnerable:
Patients with severe high blood pressure in their lung arteries and who are taking special medication to treat this
Patients who have been accepted for organ transplant and are on the active transplant waiting list
Advice for Adults and Children who are Extremely Vulnerable and are at Very High Risk of Severe Illness from COVID-19
Shielding advice was paused on 1 April 2021. If you require additional care and support to help you stay safe and well, there is further advice available here.
There is different guidance for clinically extremely vulnerable people living in England and Wales.
As restrictions have been eased the Government are advising clinically extremely vulnerable people, as a minimum, to follow the same guidance as everyone else. It is important that everyone adheres to the guidance.
Vaccination
Everyone on the Shielded Patient List should already have been offered a COVID-19 vaccine. If you have not yet received your first dose, please contact your GP, book your vaccination appointment online or call 119. If you have received your first dose, you should still ensure you take up your second dose of the vaccine. Having 2 doses should further increase your level of protection.
Returning to School, College & University
The UK Chief Medical Officers issued a statement on schools and childcare reopening which states that there is a very low rate of severe disease in children from coronavirus. Schools have measures in place to limit the risk of transmission and you can click here to find out all about early years provision, schools and colleges.
All pupils and students should continue to attend education unless there is guidance advising that schools and colleges should close or you are one of the very small number of pupils or students under specialist care and have been advised by your GP or clinician not to attend an education setting.
What to do if you are pregnant?
If you get coronavirus in pregnancy, you can be extremely ill and if a mother becomes ill this is dangerous for her baby and can result in miscarriage, stillbirth or very premature delivery. Women with Congenital Heart Disease are at even higher risk if they catch coronavirus whilst pregnant. It is therefore important that you do all you can to avoid catching it. The COVID-19 vaccine is very safe in pregnancy, significantly reduces your chance of getting coronavirus and helps to keep you and your baby safe. It is available to all pregnant women, but particularly important for those with Congenital Heart Disease.
A Guide to COVID-19 vaccination in pregnancy
Pregnant women with significant heart disease have been classed as extremely vulnerable. You will have been advised of this by your medical team.  It is important that you follow the advice for the extremely vulnerable.
What is a significant heart disease in pregnancy?
Impaired left heart function (any cause)
A systemic right ventricle (congenitally corrected TGA, Senning/Mustard surgery for TGA) even if well-functioning
Hypertrophic cardiomyopathy with abnormal heart function and/or outflow tract obstruction
Heart disease due to high blood pressure with thickening of the muscle on the left side of the heart
Fontan circulation
Pulmonary arterial hypertension (any cause)
Cyanotic conditions ie saturation in air < 92%
Moderate or severe valve stenosis (narrowed)
Severe valve regurgitation (leaking) and moderate if symptomatic
Symptomatic coronary artery disease
For further information and answers to questions for pregnant ladies and their families please refer to the guidance that has been published by the Royal College of Obstretricians and Gynaecologists.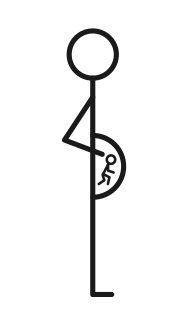 Information for patients with heart rhythm problems
Those patients with Brugada Syndrome or Long QT Syndrome (Type 3) will be at increased risk from coronavirus.  This is because fever can induce dangerous rhythms. There is no evidence that this is any different to the risk caused by other illnesses that result in a high temperature.
There appears to be no increased risk for all other patients with rhythm problems  including:
Long QT Syndrome
CPVT
Patients with congenital heart block
Patients with a permanent pacemaker who have a normal heart.
Coronavirus and Pulmonary Hypertension
If you are taking medication that needs a regular blood test then these should have been re-instated from the beginning of August 2020. It is important to follow the current advice for those who are clinically extremely vulnerable.
Blood testing was re-instated on 1st August 2020:
Bosentan (Tracleer and generic brands) – Monthly liver function test and 3-monthly full blood count
Ambrisentan (Volibris®) – 3-monthly liver function and full blood count
Macitentan (Opsumit®) – 3-monthly liver function and full blood count
For general advice relating to patients with Pulmonary Hypertension and coronavirus please visit the PAH-uk website
COVID-19 Vaccines
The coronavirus (COVID-19) vaccine is safe and effective. It gives you the best protection against coronavirus.
COVID-19 vaccines are available for:
everyone aged 18 or over
children and young people aged 12 to 17 years
 Age 16-17 years
You can get your first dose of a COVID-19 vaccine if you're aged 16 or 17
The NHS will contact you when it's your turn to get the vaccine
You will be invited to a local NHS service such as a GP surgery
Age 12-15 years
All children aged 12 to 15 will be offered a first dose of a COVID-19 vaccine
Parents and guardians will get a letter with information about when the vaccine will be offered
Most children will be given their vaccine at school
Some children with congenital heart disease will be offered two doses of the vaccine
If your child is eligible for two doses of the vaccine, you will be contacted by a local NHS service such as your GP surgery to arrange their appointments
See the BCCA statement about the COVID-19 vaccine and congenital heart disease and who should be offered two doses of the vaccine
Useful links about the Vaccine:
Find out more about who can get a COVID-19 vaccine
Find out more about COVID-19 vaccination for children and young people on GOV.UK
COVID-19 vaccination a guide for children and young people
BCCA Advice for Patients – Myocarditis and Pericarditis following COVID-19 vaccination in children and young people
If you have any questions related to the vaccine and whether to have it or not, please call the nurse specialists via the helplines to ensure that you receive up to date information to help you decide.
Coming to Outpatient Clinic
DO NOT come to out-patient clinic if you or your child have symptoms of coronavirus or have been in contact with anyone with coronavirus symptoms
Hospitals have restored most of the routine clinic activity that was initially delayed or cancelled because of the pandemic. Both paediatric and adult services are continuing to provide urgent clinics each week for patients who are unwell. Although it is important that clinic activity is restored it is imperative that it is done safely. This means that capacity to see everyone remains lower than normal in some hospitals.  The following guidance still applies:
The number of patients in each clinic may be smaller to enable staff and patients to adhere to social distancing
Staff are still wearing personal protective equipment
You and everyone with you will also be expected to wear a face covering when visiting the hospital
Equipment e.g. ECHO machine will be fully cleaned in between patients
Children should attend with only one parent or carer and adult patients should attend alone or if they require support with a maximum of one other adult
Special consideration and adjustments can be made if a patient with learning difficulties or special needs require more than one person to support them.  Please call your helpline ahead of your appointment if you feel this may be required so we can make appropriate adjustments
Please call your Congenital Heart Team via the  patient helpline if you have any concerns
Please call your Congenital Heart Team if you cannot make your appointment so it can be offered to someone else
Having an Operation or Procedure
All routine surgical and catheter intervention procedures for congenital heart disease were cancelled across the North West of England in response to the pandemic in 2020. Emergency operations and catheter procedures continued to be performed as needed.  Routine procedures and operations have been restarted and are now back up to normal levels. There is still a back log of patients especially in adult services and waiting times are still likely to be longer than normal. However this is gradually improving.
 What to expect:
It is important that you or your child and the staff looking after you are kept as safe as possible. Therefore there will be new safeguards put in place to minimise the risk from coronavirus infection:
You or your child will be pre-admitted prior to your operation or procedure as normal
Some of your appointments may be via a virtual platform called "Attend Anywhere". You will receive specific instructions about how to use this technology
The Congenital Heart Nurse Specailist will give you specififc advice as to what will happen to you or your child and will discuss any special measures that are needed for you
This may differ slightly between the paediatric and adult hospitals but may include one or more of the following:

You or your child may need to be swabbed for COVID-19. If you live a distance away from the hospital you can call NHS 119 to arrange to have your COVID-19 test done locally
You may be asked to self isolate prior to your operation or procedure. The Nurse Specialist will explain if this is required and for how long this is necessary prior to being admitted

You may need to be admitted for several days beforehand in order to be re-swabbed
Travelling to your Hospital Appointment
When travelling to a hospital appointment, you should follow the general advice on safer travel.
Healthwatch has some useful general information for patients and families about help with travel.
Can I visit my child or family member whilst they are in hospital?
DO NOT visit anyone in hospital if you have any symptoms of coronavirus or if you have been in contact with anyone with coronavirus symptoms
In order to protect patients, staff and the public, hospitals have specific visiting arrangements in place. In order to support patients to maintain contact with loved ones, the option of virtual visiting is available in most hospitals. Please check visiting arrangements before you try and visit your loved one.
Liverpool Heart and Chest Hospital
Please call your Congenital Heart Team via the patient help line numbers below if you have any questions about how this might affect you or your child's care.
What if you or your child develop new symptoms related to your heart problem?
If you are concerned that you or your child has new symptoms related to your congenital heart problem please contact the Congenital Heart Team on the numbers below to discuss with a Specialist Nurse. We will make sure that patients who need to be reviewed urgently will be seen appropriately throughout the CHD Network during this pandemic.
How to contact the Congenital Heart Team
Paediatrics Helplines:
Alder Hey Children's Hospital:                      0151 252 5291
Royal Manchester Children's Hospital:         0161 701 0664
North West Adult Congenital Heart helpline:
Liverpool Heart and Chest Hospital:              0151 254 3333
Frequently Asked Questions
ACE Inhibitors or angiotensin receptor II antagonists
Many patients with CHD or chronic heart failure may be on ACE inhibitors (e.g. Ramipril, captopril, lisinopril, enalapril), angiotensin receptor II antagonists (e.g. losartan, candesartan)  The British Cardiac Society, British Society for Heart Failure and European Society of Cardiology Council on Hypertension have said that there is no clinical or scientific evidence to suggest that treatment with an ACE inhibitor should be discontinued because of COVID-19. Stopping these medications may cause worsening of your heart condition.
Aspirin
Our recommendation is that patients who are taking aspirin continue on their treatment unless advised differently by their cardiac team.
Removal of the Thymus
The thymus gland is routinely removed during some forms of cardiac surgery where the scar is at the front of the chest. There is no evidence that this constitutes an additional risk for infection.
Can COVID-19 trigger a Kawasaki like syndrome?
Most children are asymptomatic or exhibit mild symptoms from COVID-19 infection. However, a small number of children have recently been identified who develop a significant systemic inflammatory response. The Royal College of Paediatrics and Child Health have issued a statement stressing that it remains unclear whether paediatric multi-system inflammatory syndrome is caused by COVID-19 and reiterates that it has affected an extremely small number of children in the UK and throughout the world. It remains extremely unlikely that a child will become unwell with COVID-19, and it's even more unlikely that a child will become unwell with this condition. If you have an unwell child, it probably isn't anything to do with COVID and is more likely to be something else.
Advice for Families from RCPCH:  PIMS: the COVID-19 linked syndrome affecting children – information for families.
The Royal College of Paediatrics and Child Health (RCPCH) has alsoproduced a useful to guide to help parents know when to seek help for their child when they are unwell. Please click here for poster
COVID-19 & Anxiety – Tips on How to Manage
COVID-19 Q&A's with ACHD Psychologists
A Special Thank You from Our ACHD Patients
Cardiac Appointments – August 2020
CHD + COVID 19 Update & Advice – August 2020
How to contact the Congenital Heart Team if you have any further questions
Paediatrics Helplines
Alder Hey Children's Hospital: 0151 252 5291 Royal Manchester Children's Hospital: 0161 701 0664
North West Adult Congenital Heart Helpline
Liverpool Heart and Chest Hospital: 0151 254 3333